All firms, both new and established, face the same problem: how to secure new clients, negotiate a fair and profitable rate for their services and most importantly, retain those clients to enable business growth. Working alongside a range of businesses highlighted one of the more nonsensical expectations: that people are simply expected to be good at business development, often without any sales training. We look to address that deficiency by providing a highly specialised business development-training program, bespoke to each industry, firm and individual participant.
A typical program is conducted over a six-to-eight week period, comprising half-day sessions with an ongoing monthly coaching program based on the needs of each individual. Topics covered include business development fundamentals—prospecting, email and telephone outreach—, pitch preparation and presentation, networking and customer relationship management, follow up, negotiation and closing the sale.
This program is run by Dennis Lindsay who has been responsible for managing and training salespeople for over 20 years. The author of Serendipitous Selling: Commonsense business development skills for creative and account management teams, Dennis holds a Bachelor's degree in Commerce and an M.B.A. in Strategic Management & Marketing.
Does it work? See what our clients say about the effectiveness of the business development training.
'THERE were looking to change our business culture whereby responsibility for new business development was shared across the organisation to include project managers and creative leads. The Propagation Unit created a training program that was tailored to accommodate individual team members' differing skill sets and strengths. This personalised approach placed the team at ease about their change in role, while providing effective and easy to implement skills. Most importantly, it led to a change in the business whereby discussions about new business were no longer solely the domain of the business development team or senior management. Highly recommended.' Paul Taboure, THERE Design

'Connect Media engaged Dennis Lindsay to train our client facing team. His tailored approach to our market and event sponsorship sales enabled our team to increase their business development skills; in particular in cold calling, follow up and negotiation. The bespoke nature of his training program, focusing on improvements to the telephone scripts and roll play, enabled us to shortcut the time it takes to bring new sales people up to speed.' Dominic Patterson, Connect Media

'Dennis was contracted to complete sales training from all three P. R. King & Sons offices. Throughout the training Dennis' ability to "step into the shoes" of our sales team to provide precise and individual, targeted feedback to each team member was impressive. Dennis' clear understanding of our business has allowed him to discuss not only sales training, but also our approach to market, enquiry gathering, qualification and setting up for "requesting the order". This feedback has allowed the business an independent view of how all enquiries are handled and therefore the opportunity to become significantly more refined. I would gladly recommend The Propagation Unit to anyone whom is looking for end to end review and training on their client facing sales approach.' Robert Dawes, P. R. King & Sons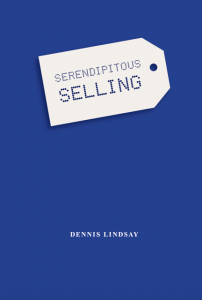 Contact Details
Dennis Lindsay, Co-founder
dennis@thepropagationunit.com
+61 (0) 449 262 176
Suite 1, Ground Floor 21 Mary Street Surry Hills NSW 2010 Australia
PO Box 50 Darlinghurst NSW 1300 Australia